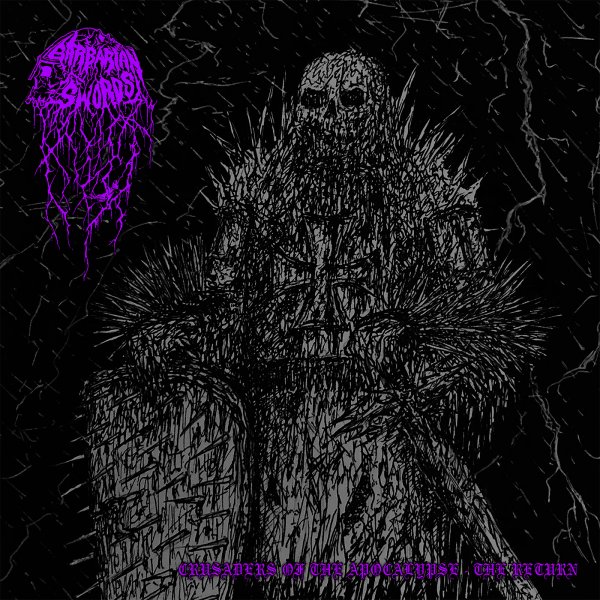 Regurgitada desde una mazmorra infecta que apesta a heces, sudor y meados, eructada con sumo rencor y el peor de los alientos imaginables. Barbarian Swords presentan Crusaders Of The Apocalypse – The Return, su primera demo reeditada en doble CD digipack con seis temas inéditos y un directo tampoco nunca antes publicado. ¡Material como para morirse de asco!
Esta nueva tropelía lanzada por Negra Nit y Negre planY viene a significar la edición definitiva de esa maqueta inicial, que para su décimo aniversario se ha hecho acompañar de muchísimos extras auténticamente enfermizos. Por ejemplo, entre estas 17 canciones podemos escuchar por vez primera los brutales guturales de su bajista Panzer o sumergirnos en el lodo más nocivo con su, hasta ahora, único tema instrumental.
Una ligera 'limpieza' y master por parte de Javi Félez en Moontower Studios y un artwork y layout de Woodcvtter Illustration rematan una obra tumefacta y mohosa, sólo apta para adictos al black doom más cruel, mórbido y nihilista.
Hazte con tu copia aquí: http://www.paura.cat/es/negra-nit-/3539-barbarian-swords-crusaders-of-the-apocalypse-the-return.html